The bright future of solar street light
Views:116 Author:Daisy Publish Time: 2020-07-31 Origin:Site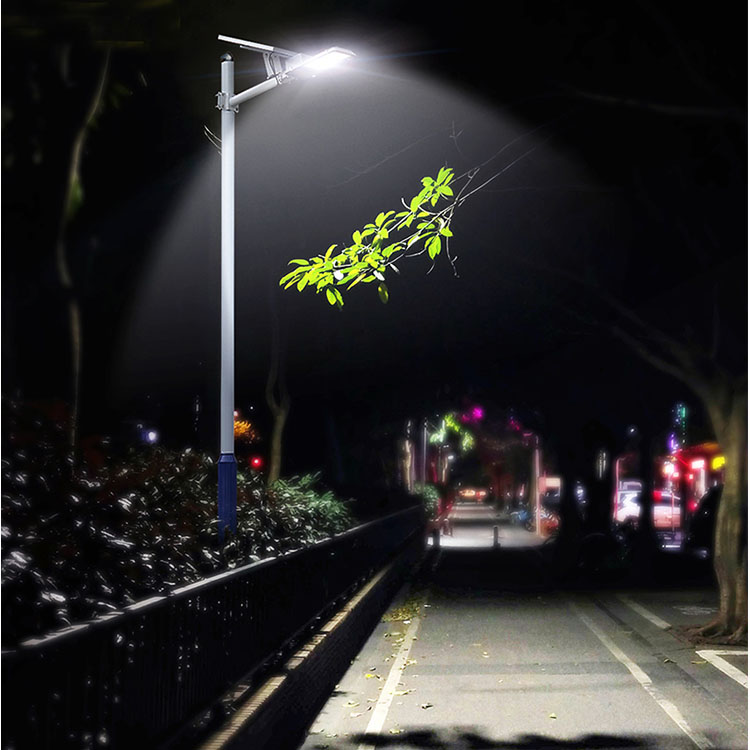 Solar street lights convert light energy into electricity through photovoltaic panels during the day, and then store them in batteries. At night, the battery can supply power for the street light by releasing electric energy and play a lighting role. It has been widely recognized by the society for its advantages of no consumption of conventional energy, energy saving and environmental protection, no need to lay cables and convenient installation.
However, many people hold a negative attitude towards the solar street lamp. They think that the solar street lamp system with "energy saving and environmental protection" as its main selling point has a great problem of resource allocation waste. But why do you say that?
Solar cell life, battery life and other control components life are often lower than the life of LED, which is easy to cause relatively high maintenance costs. And in most of the use conditions, solar cells and power storage devices are idle, not only the system cost is inevitably high, but also runs counter to the theme of energy saving and comprehensive utilization of the system itself. These problems are also the main reasons hindering the market expansion. At present, we know that many companies are also improving these problems through technological innovation.
What is the future of solar street lamps? The answer is yes. From the perspective of economic benefits, according to the calculation, the 4-meter street lamp and 8-meter street lamp can save 2190 kilowatt hours of electricity and 1533 yuan of electricity every year after using solar street lamps. From the perspective of energy conservation and environmental protection, its electricity source comes from photovoltaic power generation, and it does not need to consume traditional energy, pollution-free.